Get Rid of Damaging Roof Mold
Mold and algae can damage your roof over time. Our service helps extend its lifespan, saving you money on costly repairs in the long run, and makes your roof look like-new again.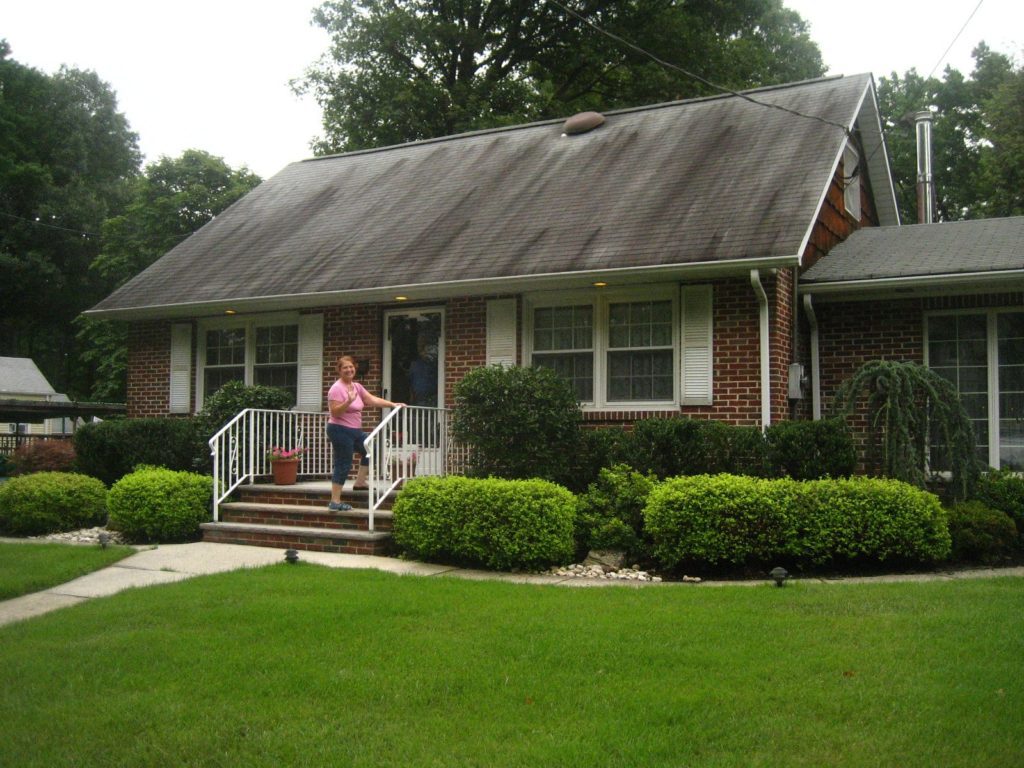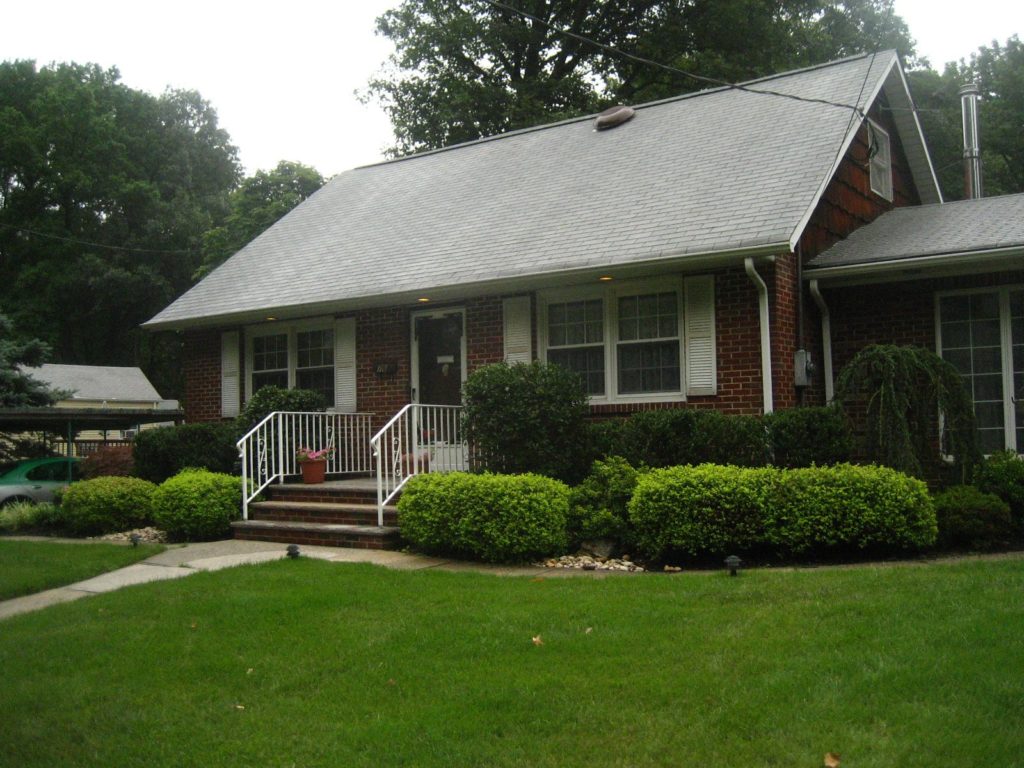 Black Algae - Gloeocapsa magma
Black Algae is the common mold referred to as roof mold.
Black Streaks (Happen First)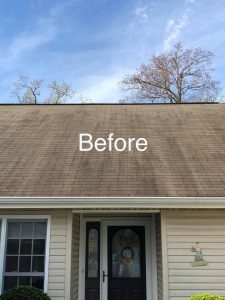 The black streaks you see on a roof are mold or fungus. These bacteria grow due to photosynthesis and the limestone filler in shingles.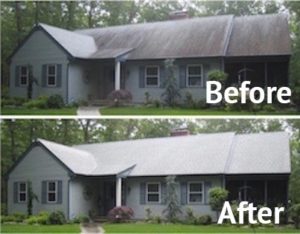 If you have roof mold, you'll notice it is most prevalent on the north and east sides of your roof. This is because the bacteria enjoys the cool and moist environment on those sides of the roof.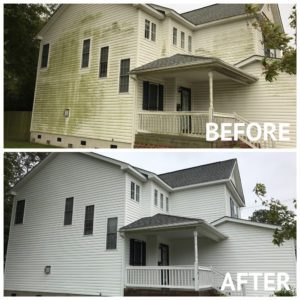 Algae and moss can also grow on your roof. These growths can cause damage to your roof as they retain moisture.
Removing mold, algae, and or moss is not a simple process. It requires knowledge and the proper materials for successful removal without damaging your roof.
 Mold and fungus can be spread through the air. This means if your roof has mold or fungus, then your neighbors roof could be a landing spot for these bacteria.
Did you know insurance companies are canceling polices due to roof mold? It's true, take a look at the videos below.
A stained roof can make your entire house look unappealing but Pressure Pro Power Washing can make it look like new in just a few hours, and keep it that way for several years. The soft wash process is approved by the Asphalt Shingle Manufacturers' Association. The soft wash process can clean virtually any type of roof, including asphalt, tile, slate, metal and cedar.
Our technicians will perform a complete visual inspection of your roof's exterior. They'll notify you of any visible structural issues and photograph them for your records.
Before the full application, we'll apply a coat of cleaner to the most severely stained areas of your roof. This gives the cleaner additional time to work where it's needed most before we apply the full application.
Next, we'll apply a generous coat of cleaner to your entire roof. An even coat will ensure that every inch of your roof's surface gets cleaned. During this stage, 99.9% of existing algae and bacteria will be removed from your roof.
Serving Ashland, OH, Massillon, OH, Wooster, OH, and the surrounding areas.
2066 East Lincoln Way, Wooster, OH 44691
We also have a team in Crossville, TN